UMO Design

EXCEL
Design literacy for a social change
Design Literacy
Get hands-on with design fundamentals to become design-sensitive, innovative, collaborative, and empathetic using design thinking and human-centered design principles.
ENROLL NOW
UMO DESIGN
EXCEL
Design LITERACY FOR A SOCIAL CHANGE
Design literacy offers numerous benefits for individuals and society, including improved communication and collaboration, enhanced creativity, better problem-solving skills, increased cultural awareness, and personal and professional growth. Design literacy allows non-designers to make informed design decisions and understand design's impact on our world. It is a valuable skill for anyone seeking to understand and appreciate design.

🚀 Enrolling in the Design Literacy Program gives you one week of design coaching, interactive exercises, and two live classes. You will receive a Certificate of Completion.

UMO Design Foundation is a global organization affecting systemic changes to mature design practice and pedagogy at several enterprises and educational institutions since 2000. UMO empowers individuals to be design-sensitive, innovative, curious, collaborative, and empathetic using design thinking and human-centered design principles.
www.umo.design, www.ux-india.org

UMO Design Literacy Project
The foundational belief of UMO is 'Good design for a Better Living.' The founder of UMO, Kaladhar Bapu, believes this is only possible by achieving global design literacy, and every person should have access to basic design knowledge. He urges everyone to be a part of the Design Literacy movement.

You will learn to
🚀 Develop creative confidence and overcome fears and blocks.
🚀 Understand design thinking, UX Design, design trends, etc.
🚀 Discover new career opportunities in fields such as graphic design, user experience design, and product design.
🚀 Make more informed decisions about the products and services you use.
🚀 Design for Good + Ethics + Social Impact.
🚀 Build an entrepreneurial mindset
🚀 Find the right mentor to clear your confusion.
🚀 Become a member of UMO Design Fam.
Enroll Now
Course Commences
Saturday, March 25th, 2023 @ICFAI University, Hyderabad, India. 3.30 pm -5.00 pm
Format
Online, Instructor lead, and 1:1 Mentoring.
Certificate
Course Completion Certificate
Level
Beginners (New to Design, UI, & UX)
Learning Model
Experiential
1:1 Mentoring
Cohort Learning

Mentor Guidance
Social Learning
Talks from Experts
Duration
One week (2 Live classes)
Effort
6 – 8 Hours/Week
Price
FREE



Enroll
Who is this for?
This is a beginner-level design exposure course for newcomers, non-designers, design enthusiasts, tech, business, students, parents, and everyone.

Why attend UMO DESIGN EXCEL?
Design thinking, innovation, and problem-solving are critical in this ever-changing world. But often, these methods are only accessible to an elite club of people who practice design and innovation. We believe design has to be inclusive, human-centered, and accessible to everyone everywhere. In this course, students learn how to distinguish between good and bad design and leverage the foundational mindsets and abilities of design thinking and innovation to make a change in their lives, organizations, and the world.
Design literacy is important because design plays a pervasive role in our lives, whether we are aware of it or not. Good design can improve the quality of our lives by making products and environments more usable, efficient, and aesthetically pleasing. It can also help to communicate ideas and information more effectively. On the other hand, bad design can create confusion, frustration, and even danger.
As humans, we design everything in the world around us. When you learn that everything was designed (products, processes, services, systems) yet lack the fundamental principles of design like empathy, collaboration, and questioning and continue to leave people out of the equation.
Students sharpen their collaboration ability, find surprising insights, share world-changing stories, and forge imaginative ideas through continued collaborative coursework.

ENROLL NOW
Course Highlights
🚀 This course runs over one week with an estimated 6-8 hours per week.
🚀 2 live/in-person classes of 90 mins each.
🚀 You will learn through various online and in-person formats, including videos, quizzes, surveys, presentations, assignments, and discussions.
🚀 You will access the UMO Design School online platform for Self-Paced learning, which helps you learn at your own pace within weekly modules.
🚀 You will have access to a UMO Adviser who will help and support you with any technical queries.
🚀 You will earn a certificate of course completion from the UMO Design Foundation.

After successfully completing the program, your verified digital certificate will be emailed to you in the name you used when registering. All certificate images are for illustrative purposes and may be subject to change at UMO Design School's discretion.
ENROLL NOW
Invite us to conduct a Design Literacy Program at your Organization.
Improve your organization's design skills and knowledge with our design literacy session. Our experienced trainers will provide hands-on training, design thinking methodologies, and real-world examples to enhance collaboration, align design with business goals, and create better customer experiences. Invite us today and start your journey to a more design-focused culture. Drop us an email at [email protected]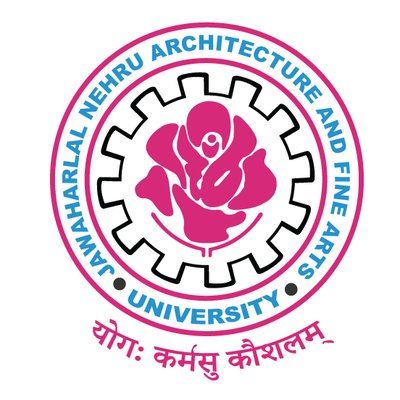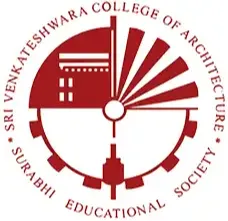 Do I receive a certificate if I attend the UMO Design Literacy course?
I need help finding the right mentor to guide my design journey. Can UMO help me with it?
If I miss a class, will I have access to a recorded session of the same?
All my friends are from Engineering or Medical background, and I need someone who discusses with me.
What background knowledge is necessary to take up this course?
I am currently a software developer and am also interested in design. Please suggest the right course worth the switch and get a UI UX design job.
Are there any prerequisites for this course? How much do I have to pay?
What jobs will this course prepare me for?
Where can I enroll to UMO Design's UX Certification courses?
How can I become a member of UMO Design Fam? What are the benefits?
Want to join Job guaranteed UX Design Course?
If you are looking for a career in the exciting world of UI UX design, now is the perfect time to take action. The UI UX Certification course from UMO Design School is an excellent option to consider. This course offers comprehensive training in the fundamentals of UX and UI design, with a focus on creating engaging user experiences that are intuitive and user-friendly.
One of the key benefits of this course is its affordability. The UI UX Certification course is priced competitively, making it accessible to students from a variety of backgrounds. Additionally, the course offers job placement assistance, giving students the opportunity to secure a job in the field upon completion.
At UMO Design School, our experienced instructors provide students with the knowledge and skills they need to succeed in the field of UI UX design. From wireframing to prototyping, students will gain hands-on experience with real-world projects and build a portfolio of work to showcase their skills to potential employers.
In conclusion, if you are looking for a career in UI UX design, the UI UX Certification course from UMO Design School is an excellent option to consider. With its affordability, job placement assistance, and comprehensive curriculum, students will gain the skills and experience they need to succeed in the field. Join us now and take the first step towards an exciting and rewarding career in UI UX design.
Know More...